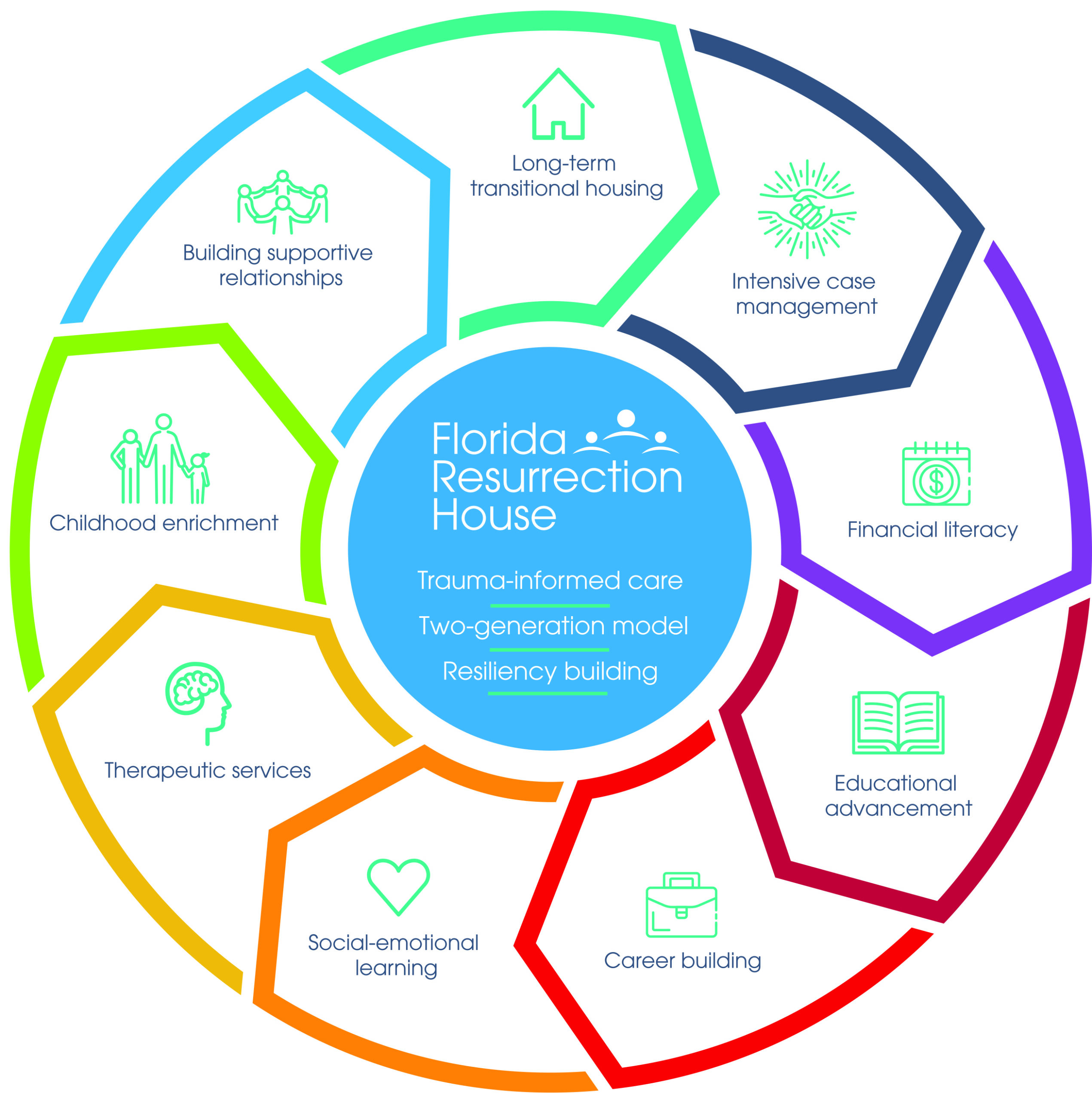 Long-term transitional housing
Families are provided a safe and secure living environment in our transitional apartment community for one to three years so they can focus on implementing their plan to lead successful, productive lives.
Intensive case management
Participants develop a plan to become self-sufficient by establishing achievable goals and creating an individualized action plan to accomplish those goals. A case manager works with families to provide accountability and referral services in the process.
Financial literacy
We work with partners in the financial industry to provide Financial Literacy training. In addition, the case manager works with each family to understand how to create and manage a family budget. We also educate families on the Federal Poverty Level and what a living wage is for their family based on household size.
Educational advancement
We educate participants on important life skills such as: health care and nutrition, attachment focused parenting, stress management, and more. Participants are also connected with career building educational opportunities at Pinellas Technical College, St. Petersburg College, and USF St. Pete.
Career building
We have regular and ongoing conversations with participants to set short-term and long-term career goals. We then connect them to community resources for education or training to support a goal making a living wage and in a role that works for their family and schedule.
Social-emotional learning
To support families in breaking the cycle of poverty, we provide a 52-week social-emotional curriculum called S.E.L.F. This curriculum focuses on the areas of safety, emotions, loss, and future and guides families through a self-reflective process to grow.
Therapeutic services
Participants are provided therapeutic services through outside partnerships with mental health professionals. Plans are customized to each individual family and include both one-on-one therapeutic sessions as well as group therapy opportunities located within the campus community.
Childhood enrichment
On our campus, we provide every child with a variety of resources such as tutoring, art and music programming, family bonding activities and leadership opportunities.
Building supportive relationships
Our program is unique in that we serve parents and children at the same time. A focus on the whole family allows parents to reach their educational and career goals while also nourishing the developmental needs of their children.